About Us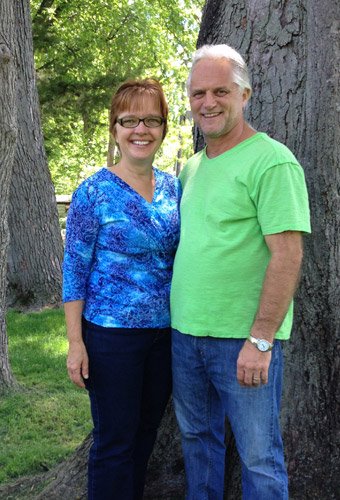 Wes Coyour began his singing career at the age of five in front of the filled pews of his local church. He has been writing songs for the past 40 years, recorded three albums, and is currently working on many new songs, recording and video projects.
Traveling around the country, Wes and Dawn, his wife and business manager, share his inspirational music, as well as many other familiar songs. Frequently joining them on the road is Wes's Mom on keyboards and occasionally son, Nick and family (who mainly work behind the scenes, keeping things up on the internet).
Wes's music is unique in that it fulfills a "commissioning" of sorts, by his Grandpa Earl's final words, which inspired both the song and name of our mission, Remember the Love of the Family, a non-profit 501(c) 3 organization. Years later, Wes and Dawn set out to share this message of hope through the songs and stories
---
Meet our son, Nick, his wife, Teisha, daughters Hayli, Kairi and dog, Laci 🙂
Over the past years, Nick has generously helped us with all things computer-related and internet such as music video projects, E-newsletters, powerpoint, and much more.
In 2015, Nick and Teisha officially became part of Remember the Love of the Family. Nick will continue to create and maintain video, media and other projects that have been "shelved" too long. Teisha is relieving Dawn of some administrative work and will maintain more frequent communications on social media sites.