GOT KIDS?  Thanks to your prayers and generosity, the answer is YES, YES and more YES! Children seem to be our new normal these days; but after all, these kids are the future! The great news is that there's still a bit of kid in all of us, regardless of our age 🙂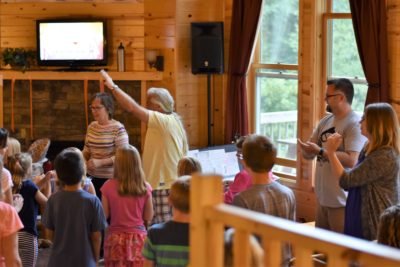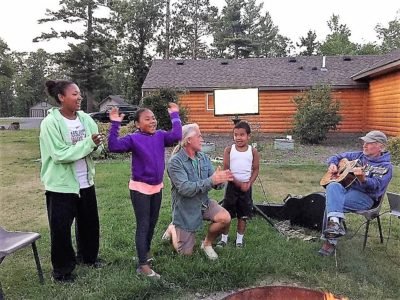 Families … Grandkids … Music … Friends … Backyards … Livingrooms … Campfires … More music … Kid gatherings … The Rez (NativeAmericanOutreach)  Family Reunions … More kids … and even more music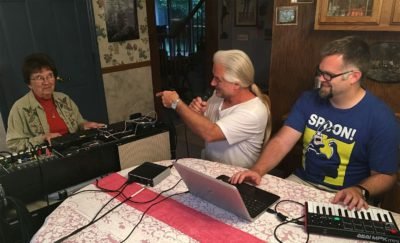 Recently we invested in  recording equipment so that we can continue the LEGACY even after Mom retires from the road (maybe in 5 or 10 years :-).  Kidding aside, Mom can't be at every opportunity that arises, but her repertoire (75 years of songs) has become a staple/part of every where we go. We thank God for her commitment and dedication and also for our son, Nick, who is taking the lead as our recording maestro/engineer. Our heads just spin watching him navigate the recording program on the computer.  We record Mom playing the keyboard, then Nick transforms each song with additional instruments. It is very complex, time consuming, and yet amazing!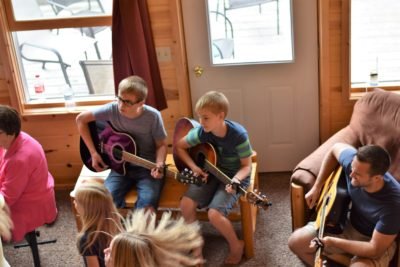 Kid outreach is unique in
that it only happens as a team effort …
your prayers and encouragement behind us keeps us going!
Serving together with you,
---
P.S. HURRICANE IRMA  vs. our little spot in Florida
Much praise and thank you from the bottom of our hearts . . . Your prayers were answered as initial reports and some pictures have shown we had only minor damage to our mobile home that we live in from November through April. Our original rubber roof stayed on, but the "add-on top roof" came off, along with some trim and skirting that was lost.
Mom's place, our son Nick's and many of our dear friends and church partners' homes are reportedly okay or have relatively minor damage. We'll give a further update when we arrive October 1.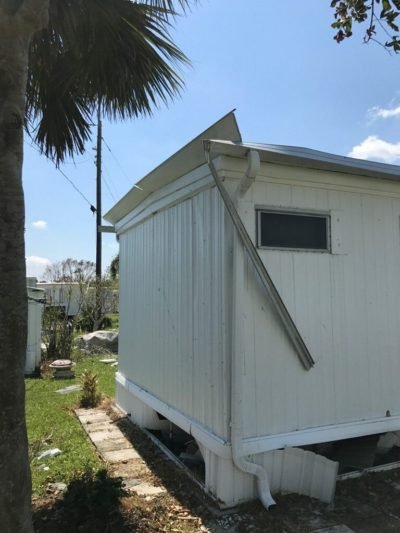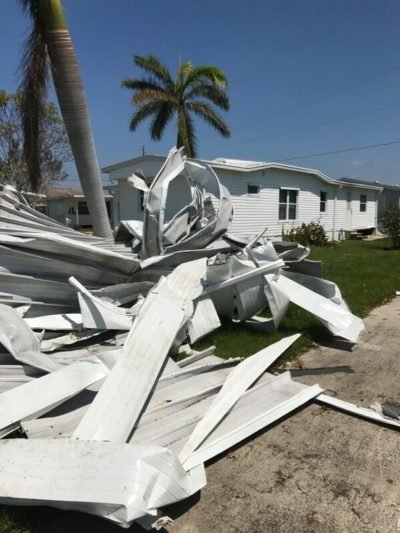 The back of our mobile                                                On our driveway …  Ours???
Please keep praying as many of our neighbors did not fare as well . . . After much prayer and consideration, we've decided to head to our Florida "mission field" one month early, to reach out and help our neighbors in any way possible.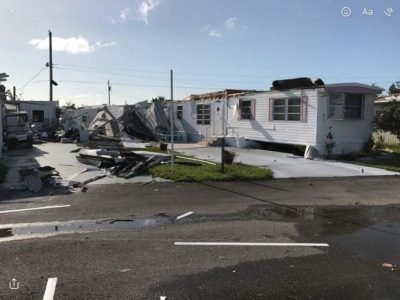 We will need to address issues such as mold or water that found its way inside or other hidden damages; as we send this, power, water, and sewer are in the process of being restored, but with complications.
We are trusting God for some divine appointments!
A couple places, one street over from ours
We will keep you posted as we watch God's love and miracles unfold!!!
Your musicianary team,

Consider donating to help advance our ministry by clicking here