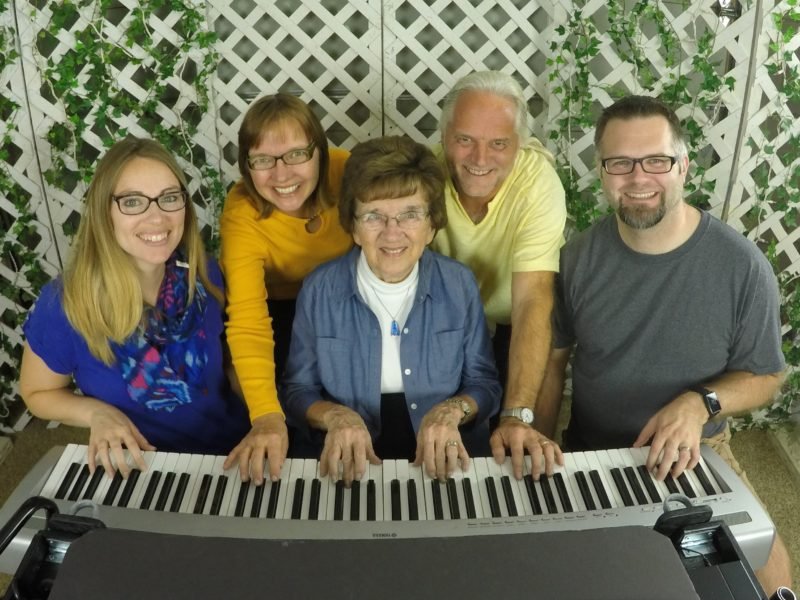 Our 2017-2018 itinerary:  Hurricane Irma ~ Bev's Stroke ~  Moving ~ Retirement Communities ~ Kids' Clubs ~ Moving ~ Native American outreach ~ Moving ~ Churches ~ Family Reunions ~ Moving!!!
Opportunities to share the good news of God's unbelievable love have been plentiful, packed in between the fullest year we can remember! Starting with hurricane repairs just over a year ago, Mom's stroke one month later, a full winter of music, then moving 3 of our 5 kids (some double moves), moving Mom, and then we moved into the lower level "in-law" apartment of Nick & Teisha's home … and now we are preparing to leave again for our fall and winter outreach in less than two weeks … UFF DA!
Though a bit weary, all we can say is we are so grateful and blessed! We have been able to spend precious time with our kids, grandkids, and family; and as if that weren't enough, we've been given the gift of this mission, together with you, sharing the hope, peace, joy, and love offered freely to all from our heavenly Father!
SURF 'N' STRUCTIONS was our theme, teaching us that we can find all the instructions for life and also God's amazing plan of redemption in one book, His Word, the Bible.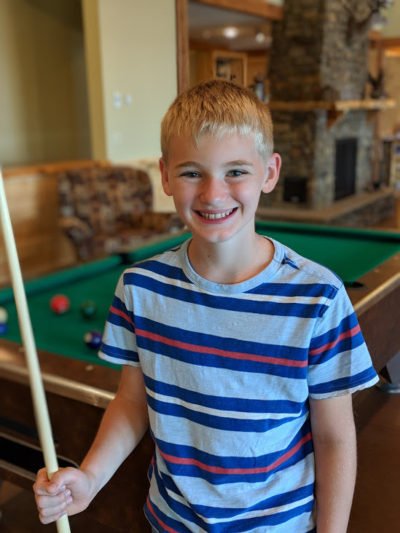 Our grandson, Levi (11), has created his second stop motion animation Lego video for Wes' song, "Good Book", which is about Grandpa Earl's love for God and His Word, the Bible. Kids and leaders alike are mesmerized with the song's visuals and lyrics reminding us to read God's Word daily!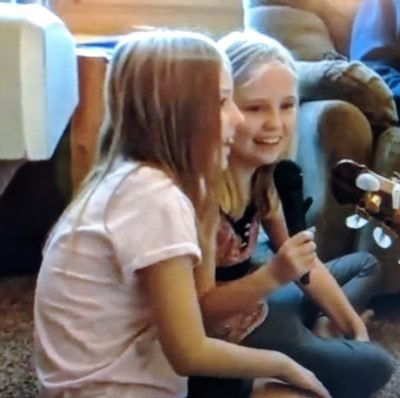 We were excited to feature our granddaughters, Hayli (10) and Kairi (9), singing their debut duet of "Let the Sun Shine In" … a few of you may remember it from  "The Flintstones".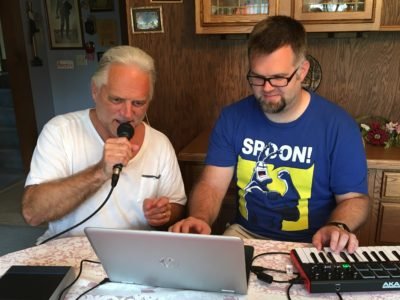 We keep our son Nick very busy creating all our tracks and visuals for the new and old music we are currently using with rave reviews! A few other titles are "Father Abraham", "Nothing but the Blood", and "The B.I.B.L.E." (Basic Instructions Before Leaving Earth). Based on John 3:16, Wes wrote our well-loved finale, "Wave of Love".
"Where's Miss Bev?"
She continues to recuperate from her stroke in 2017, but keeps a close watch on our itinerary and is always with us in spirit and prayer. Some kids have prayed for Mom right on the spot so she could come back this school year.
"Breaking news" … THERE HAS BEEN SOME BEV SIGHTINGS AT THE KEYBOARD!  
Mom recently joined us at a few gigs and is playing piano again.  She is gaining strength and improving a bit each week. Thank you again to all who are praying Mom through this season!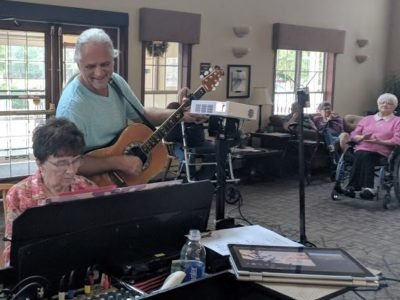 Continuously we are preparing and revamping our programs,  including music, tracks, visuals, and videos as the opportunities are diversified and enthusiastic invitations to return are growing each year.
What a gift we've been given in each one of you and this incredible journey as musicianaries!
Serving together,
Consider donating to help advance our ministry by clicking here